The Greatest Records in Football History
Football is passion, unity, and pride. Through the years, we have witnessed outstanding players that have influenced different teams. People of different age categories, from around the world, always cheer for their favourite players or team. The greatest joy of football fans is when their favourite player or team makes a world record. Certainly making a record also means to break the record of another player. Below, we take a look at the Greatest Records in Football History.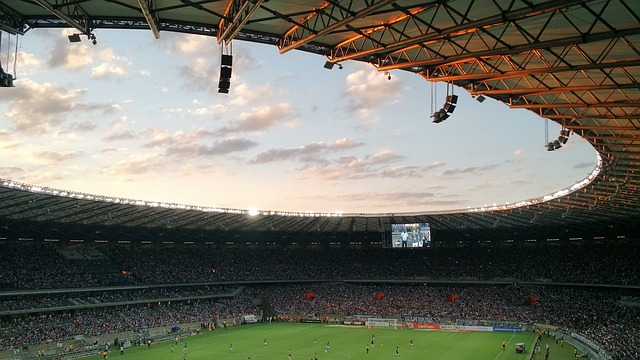 The Record Breakers 
Most Goals In A Calendar Year
This list is incomplete without mentioning the feat achieved by one of the greatest players of all time. In 2011-2012 Lionel Messi scored 91 goals for both club and country. It is unquestionable why he won the FIFA Ballon D'or for that calendar year.
All-Time Champions League Top Scorer
No discussion on Lionel Messi is complete without mentioning Cristiano Ronaldo. Cristiano Ronaldo is a player of many records. He currently holds the record for the most goals scored in the UEFA Champions League.
Most career goals scored by a goalkeeper
An unlikely feat and also a record that no one else can get near anytime soon. Being a set-piece specialist, Rogerio Ceni amazingly scored 131 goals throughout his professional career. 
Most international goals
Ali Daei from Iran holds the record for the most goals scored on the International level. Ali Daei has achieved an outstanding 109 goals throughout his career. However, by reaching 101 goals in 2020, Cristiano Ronaldo may very well break that record.

Highest score in a match
An unlikely record. In 2002, 149 goals were scored in a match between AS Adema and SO l'Emyrne. In a guise to protest against the refereeing decision in their previous game, Emyrne players started scoring within their own net to the surprise of many. 
Longest goal ever scored
When talking about the longest goal ever scored, many would think about David Beckham, Wayne Rooney, Cristiano Ronaldo, Lionel Messi and Roberto Carlos. But the record for the longest goal ever scored belongs to Asmir Begovic. While playing for Stoke City in 2014, Asmir Begovic kicked a ball which travels 91.1m to land in the opposition net.
Final Record
Football and records are here to entertain us. While we love those Record holders, it will entertain us that these records are broken.